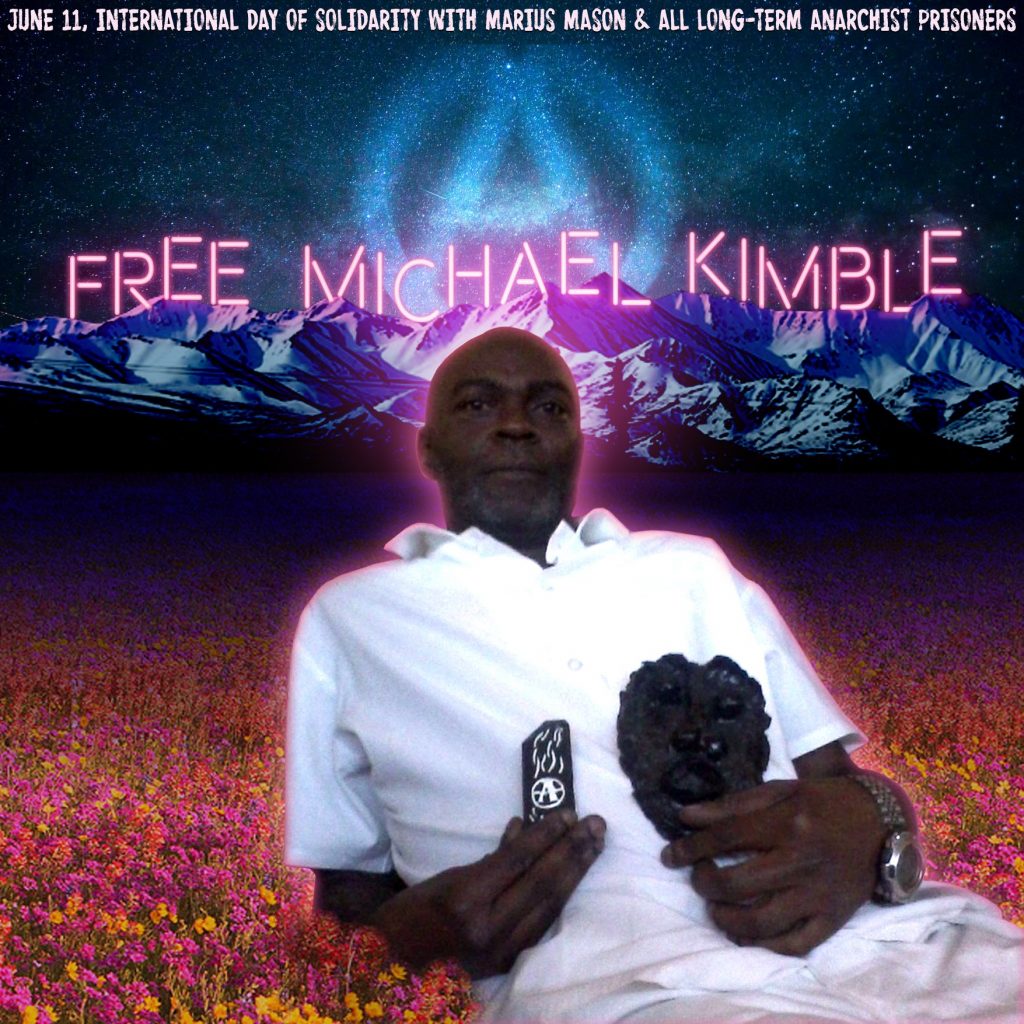 Michael Kimble is a black, gay anarchist serving a life sentence in Alabama for the murder of a white, homophobic, racist bigot.
During his first years of imprisonment, Michael embraced communism, but soon moved away from it and toward anarchy because, as he describes it "anarchism is not about building a hierarchical structure for liberation somewhere in the distant future, but about living your life, now, in a fashion that's liberating.
Michael has a long history of both individual and collective struggle against prison authority, and continues to engage in the fight against prison slave labor as part of the Free Alabama Movement.
June 11, Solidarity with Marius Mason & all long-term Anarchist Prisoners.
PDF poster download: Free Michael Kimble