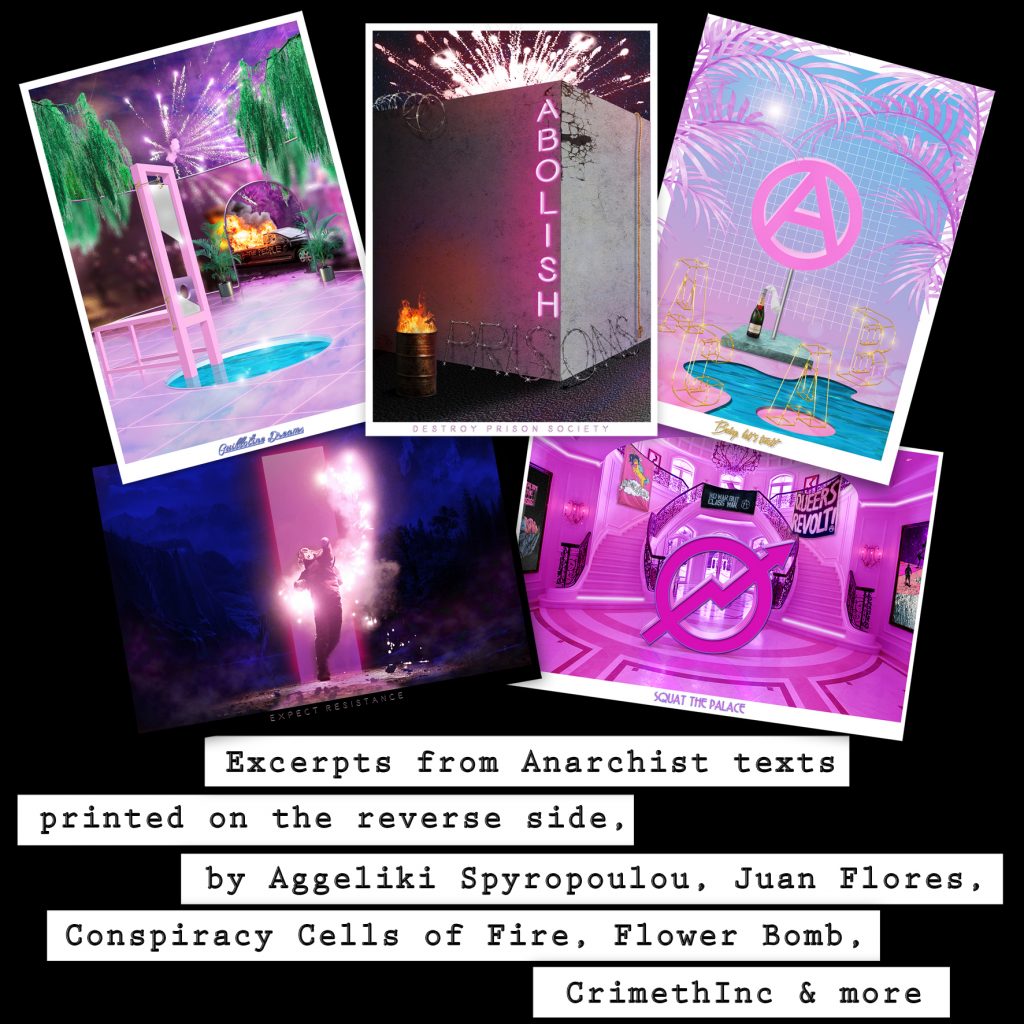 100% of proceeds from this print run will be directed to CJ Palmer via Scarlet Alliance (Australian Sex Workers Association). CJ is a trans woman & a sex worker currently being held hostage in Australian immigration detention. The money raised will give CJ access to toiletries, clothing, phone credit and other necessities.
Order here: Anarcho Queer Agitation Bureau (AQAB) of Nihilistic Tendencies, set of 5 postcards
You can also give directly via this link:
Still Not Alone: Support CJ Palmer during her immigration appeal
Art by Post-Romantic Queerwave, with excerpts from Anarchist texts and letters printed on the reverse sides. Including by Aggeliki Spyropoulos, Juan Flores, Conspiracy Cells of Fire, Flower Bomb, CrimethInc & more.