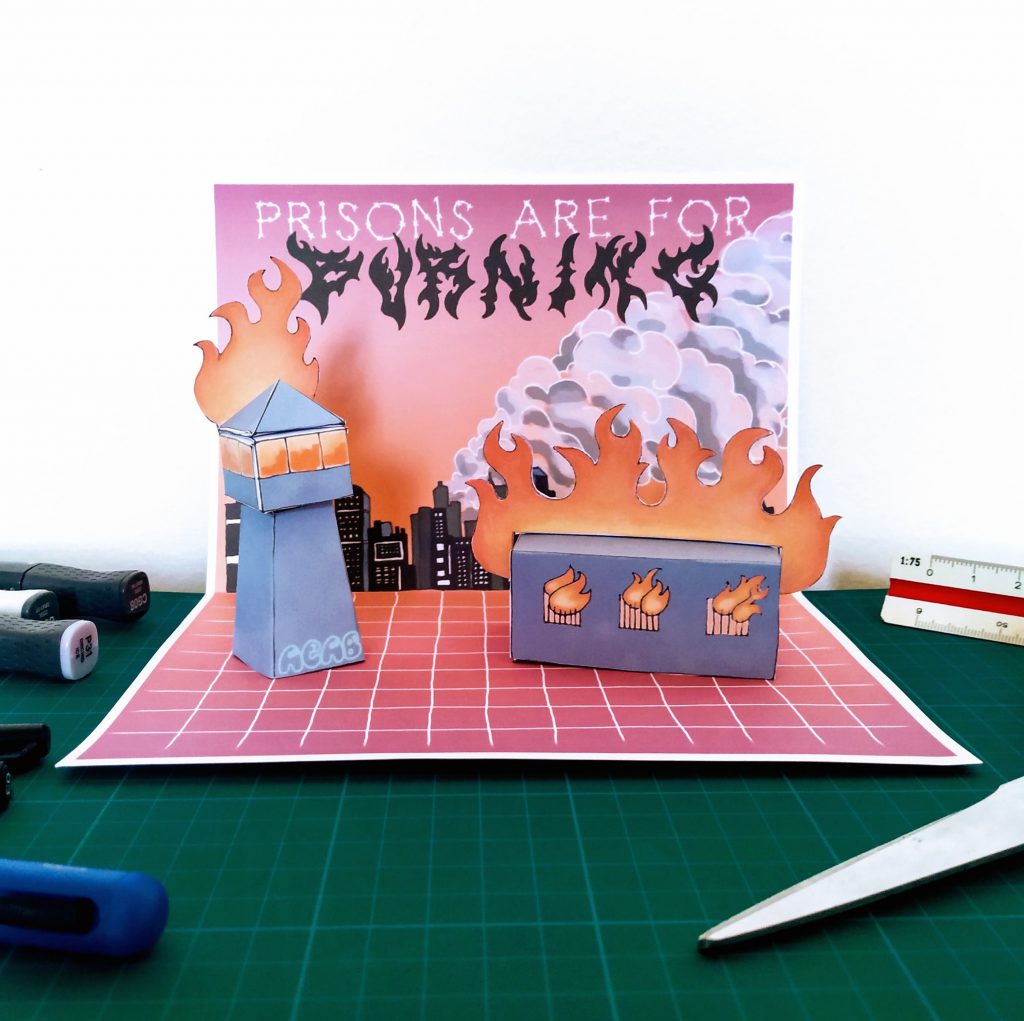 Colour or black & white versions free to download.
3 pages, includes instructions for assembling. Works best printed on 200gsm paper but regular 80gsm also works. Download PDF's here:
Prisons are for burning b&w zine PDF
Prisons are for burning colour zine PDF
As usual, downloading is free, but if you'd like to contribute some money, please make a donation to the International Anarchist Defence Fund https://afund.antirep.net/
Happy for people to print & sell for fundraisers.
Enjoy!