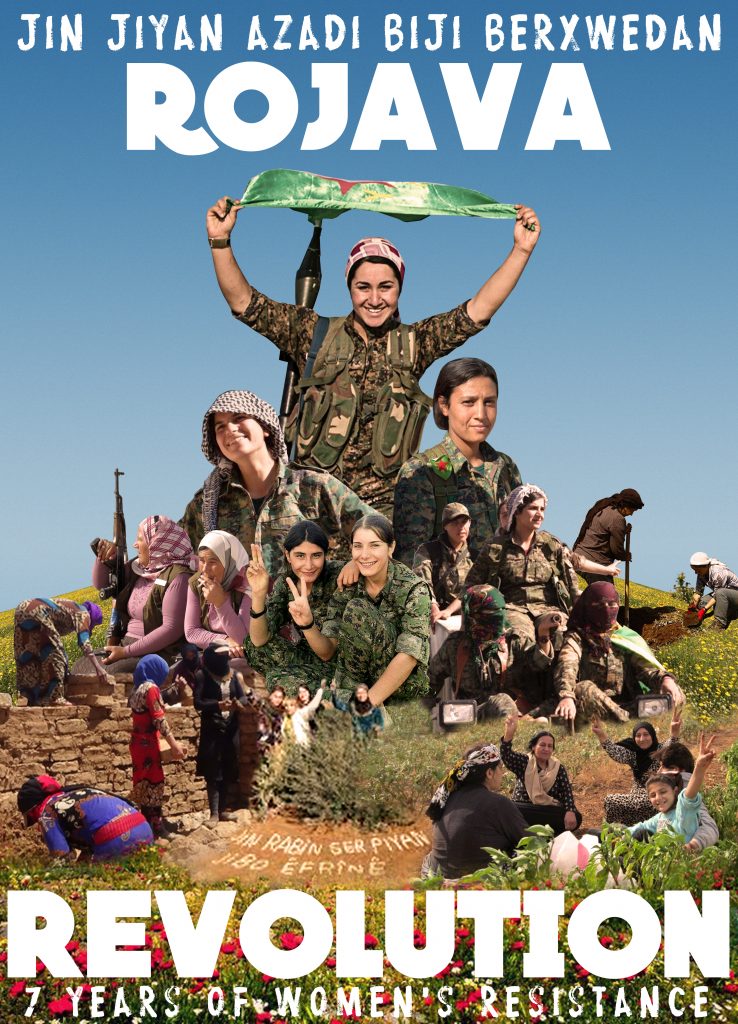 "Our people have embraced the revolution with great sacrifice and a great price paid. Our people have stood with the fighters at every turn, and worked hard to grow and protect the revolution.
We celebrate the 7th anniversary of the July 19 Revolution for Leader Apo, the defenders of the sacred lands, the immortalized martyrs, the peoples of Rojava and Eastern and Western Syria, and all the peoples of the world. We repeat our promise to defend the revolution as we remember with respect all the martyrs of the revolution in the person of Jinda, Ruksen, Xebat, Arin, Revana, Gelhat, Avesta and Karker."
Women's Defense Units (YPJ) statement on the 7th anniversary of the Rojava Revolution.