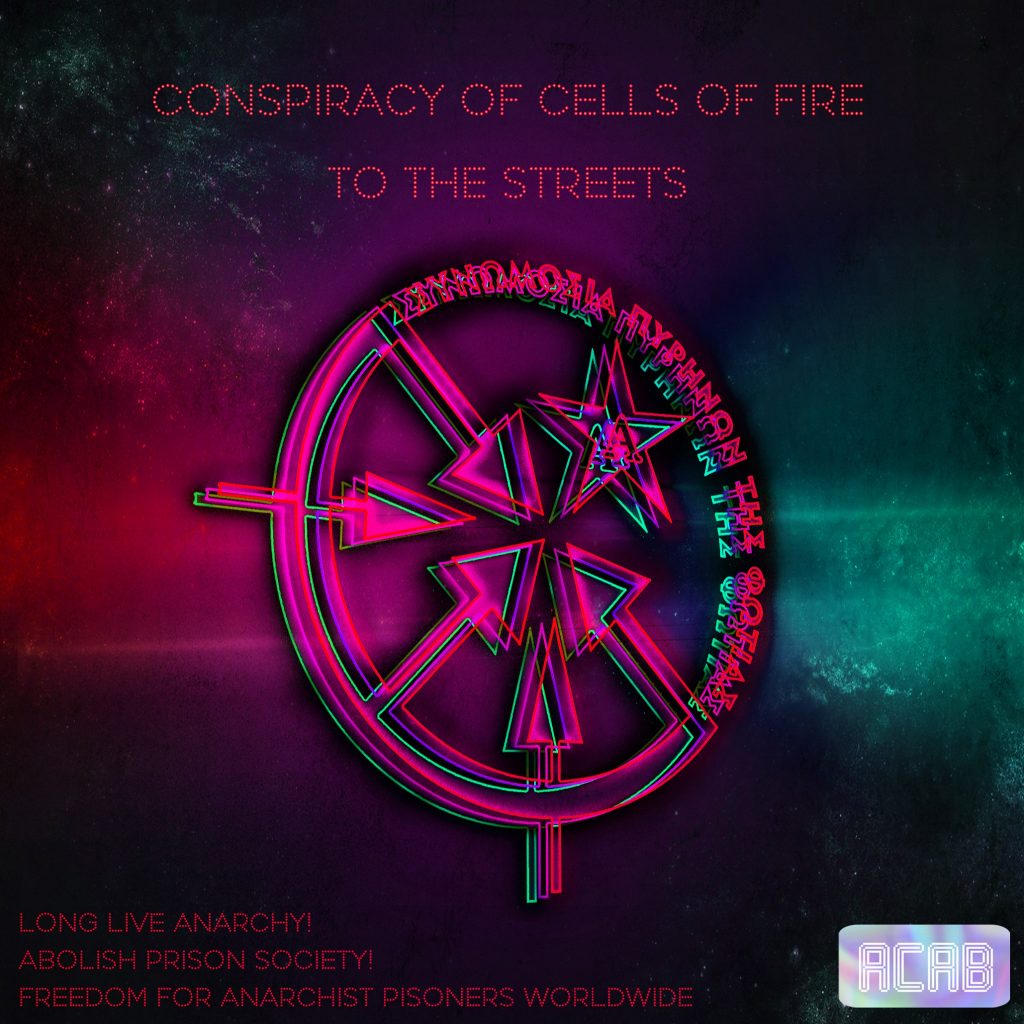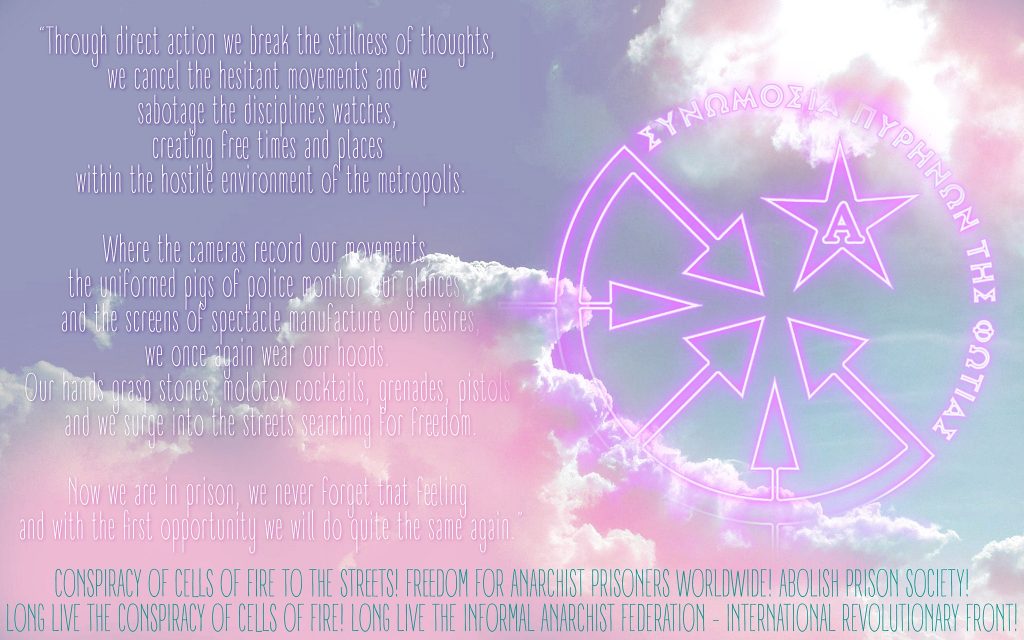 'Through direct action we break the stillness of thoughts,
we cancel the hesitant movements and we
sabotage the discipline's watches,
creating free times and places
within the hostile environment of the metropolis.
Where the cameras record our movements,
the uniformed pigs of police monitor our glances,
and the screens of spectacle manufacture our desires,
we once again wear our hoods.
Our hands grasp stones, molotov cocktails, grenades, pistols and we surge into the streets searching for freedom.
Now we are in prison, we never forget that feeling
and with the first opportunity we will do quite the same again.'
~ CCF Greece, 2011
Freedom for Anarchist prisoners worldwide!
Abolish prison society!
Long live the Conspiracy of Cells of Fire!
Long live the Informal Anarchist Federation – International Revolutionary Front!
Free Christos Tsakalos, Gerasimos Tsakalos, Olga Oikonomidou, Giorgos Polidoros, Mihalis Nikolopoulos, Giorgos Nikolopoulos, Damianos Bolano & Theofilos Mavropoulos.
https://conspiracycellsoffire.blogspot.com/
Download image PDF's here: LONG LIVE CCF & CCF neon