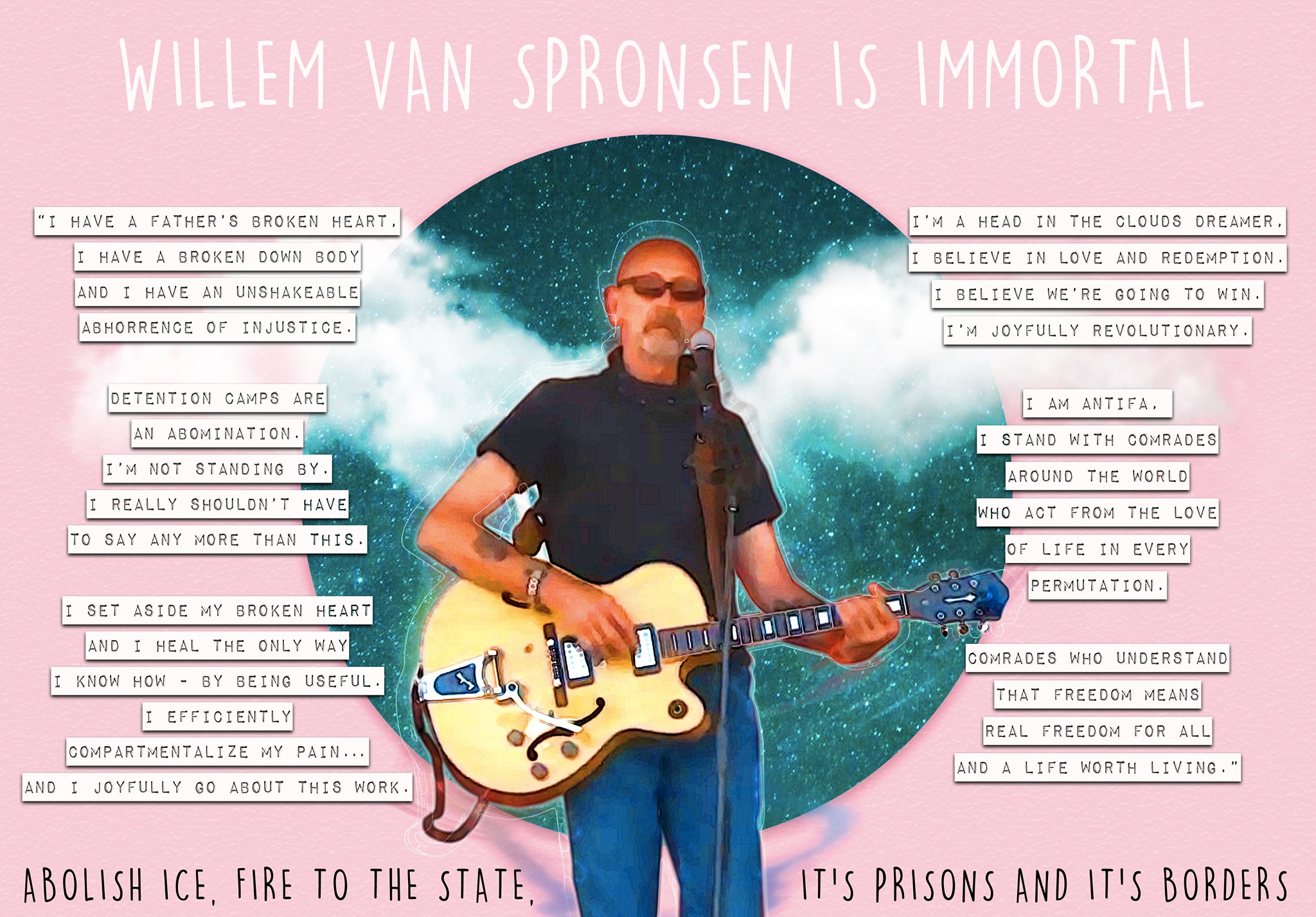 Poster text:
Willem Van Spronsen is Immortal
"i have a father's broken heart
i have a broken down body
and i have an unshakeable
abhorrence of injustice.
detention camps are
an abomination.
i'm not standing by.
i really shouldn't have
to say any more than this.
i set aside
my broken heart
and i heal the only way
i know how – by being useful.
i efficiently
compartmentalize my pain…
and i joyfully go about this work.
i'm a head in the clouds dreamer,
i believe in love and redemption.
i believe we're going to win.
i'm joyfully revolutionary.
i am antifa,
i stand with comrades
around the world
who act from the love
of life in every
permutation.
comrades who understand
that freedom means
real freedom for all
and a life worth living."
Abolish ICE, Fire to the state, it's prisons and it's borders.
Read the full transcript of Will's final statement here:
https://anarchistsworldwide.noblogs.org/post/2019/07/14/usa-final-message-from-anarchist-antifascist-fighter-will-van-spronsen-killed-in-combat-on-13-07-19/
Link to download a hi-res PDF of this poster: Willem Van Spronsen is Immortal
Read a statement by Will's comrades here: https://pugetsoundanarchists.org/we-are-the-fire-that-will-melt-ice-rest-in-power-will-van-spronsen-olympia-wa/